Are you trying to install or download something from the internet and Avast is blocking the file? well, Avast is known for blocking safe files from getting downloaded. Due to its strict policies and threat detection program, it sometimes blocks relatively safe files and you can stop it by disabling the Avast antivirus Program. In the below article, we have given you a step-by-step guide on how you can disable Avast Antivirus safely and get rid of Avast throwing False Positive alerts.
Antivirus programs are designed to protect your computer from all types of Viruses and harmful programs. Earlier, there used to be small viruses or Spyware files that might attack your computer and these types of files were easy to detect and delete. Nowadays, there are so many different techniques that hackers use to attack your system and obtain sensitive and private information and files from your system. Antivirus applications are known to block such programs and threats that would otherwise cost you a lot of money, time, and resources.
However, these antivirus programs such as Avast Antivirus can sometimes cause trouble to you as they might detect safe programs as harmful due to False Positive alert. The best way to stop this from happening is to temporarily disable your Antivirus program or exclude the file/folder from getting blocked by Avast.
What Causes you to Disable Avast on Mac
Avast Antivirus is available on almost all devices including Windows, iOS, and Android. It offers you a complete security pack by protecting all your devices across all the platforms. Avast is a well-known antivirus program that protects your Macbook from all the different threats.
Although Avast is known for its powerful Threat detection and blocking system, It might cause you big trouble when downloading and installing a new program on your Mac. This is because the Avast Antivirus Program fails to detect and recognize the program and it does not allow unsafe or untrusted programs to be installed on your Mac. This is a common issue that many Mac users face.
How to Disable Avast Antivirus on Mac
One of the main reasons for Disabling Avast Antivirus program is to get rid of its powerful security and threat detection functionality and to be able to install or download software and files from the internet that would otherwise be blocked by the Antivirus program. It is always recommended by many third-party software companies to disable Avast antivirus while installing their software.
Below are the detailed steps to successfully disable Avast on Your Macbook
Step 1
Launch the Avast Antivirus Program on your Mac. You can do this by opening the Spotlight search or by going to the all apps section.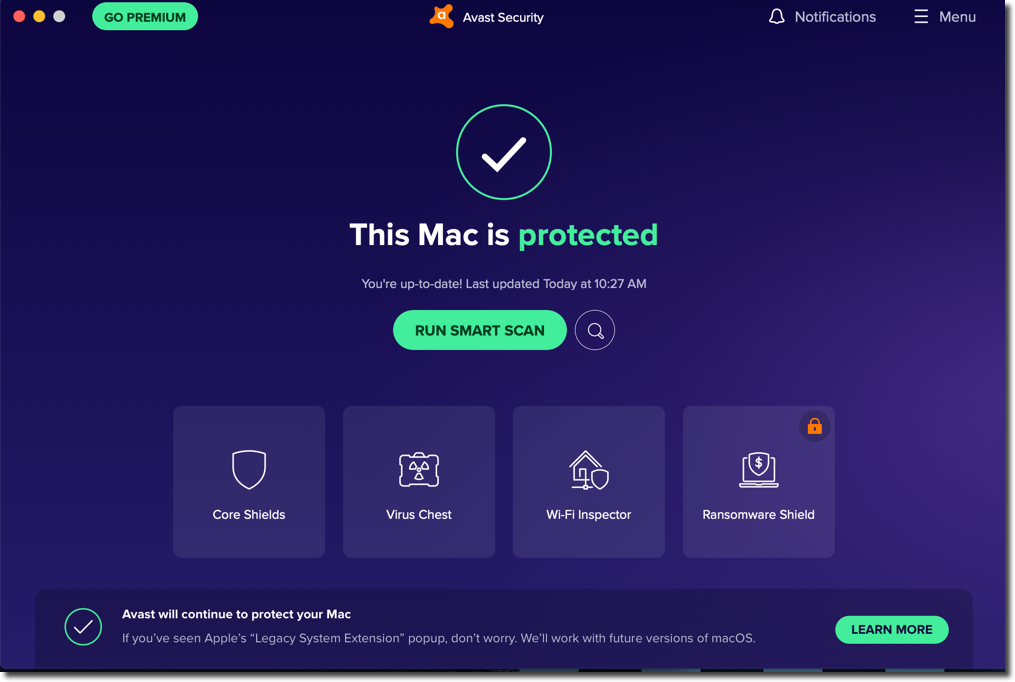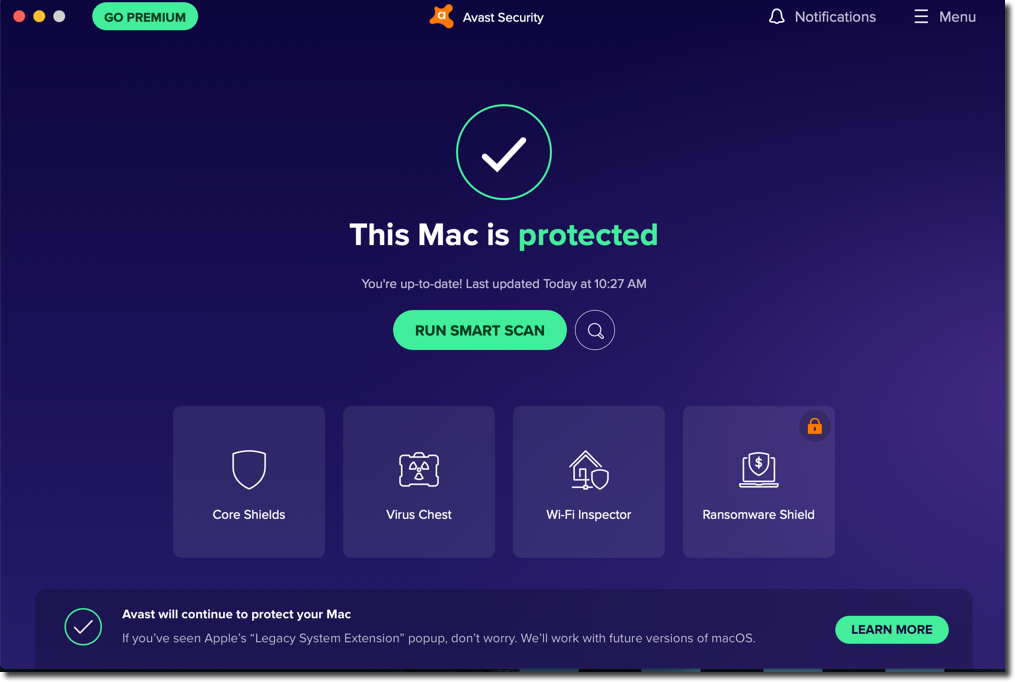 Step 2
Click on the Menu button at the top right corner and select "Preferences".
Step 3
Under Preferences, click the "Core Shield" option. Uncheck each box  under the File Shield, Web Shield and Email Shield option. When you click on the uncheck option, your mac might ask you to enter the Password, Enter your Mac user Password and continue.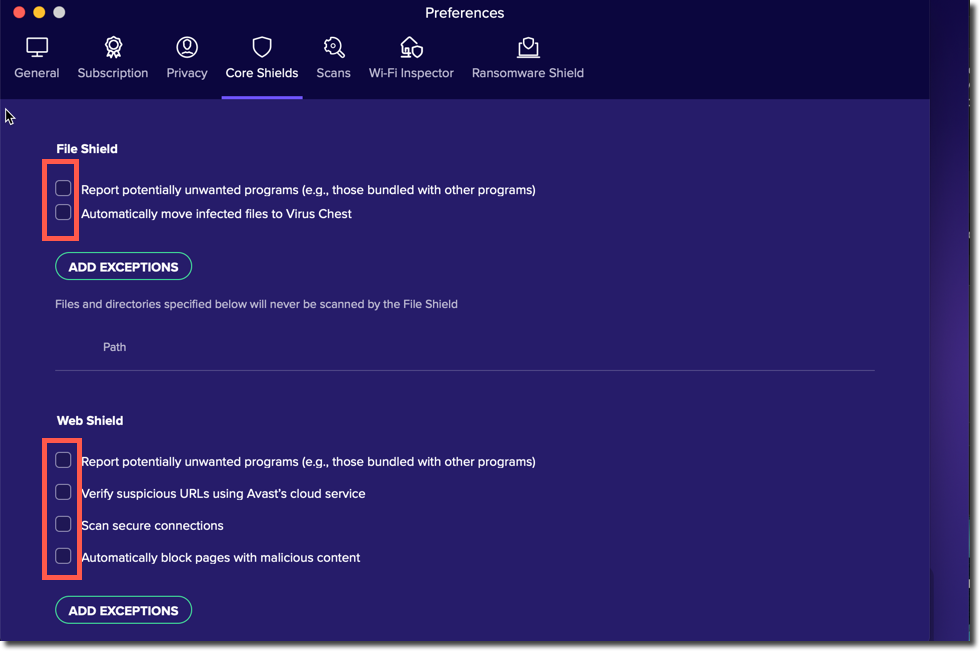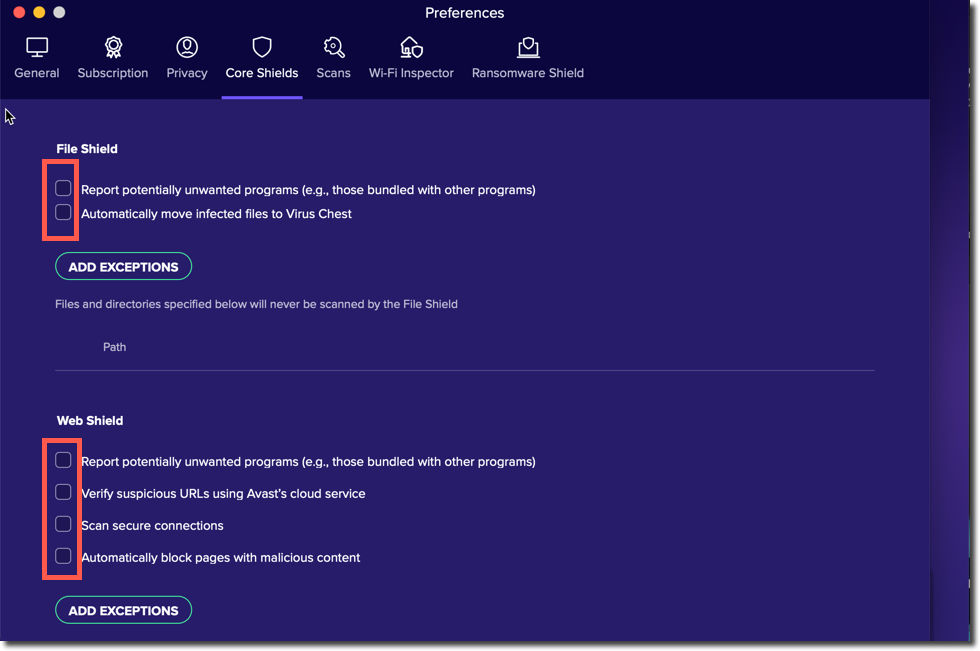 Step 4
Click on the Scans tab just next to Core Shields and uncheck all the boxes given in this option.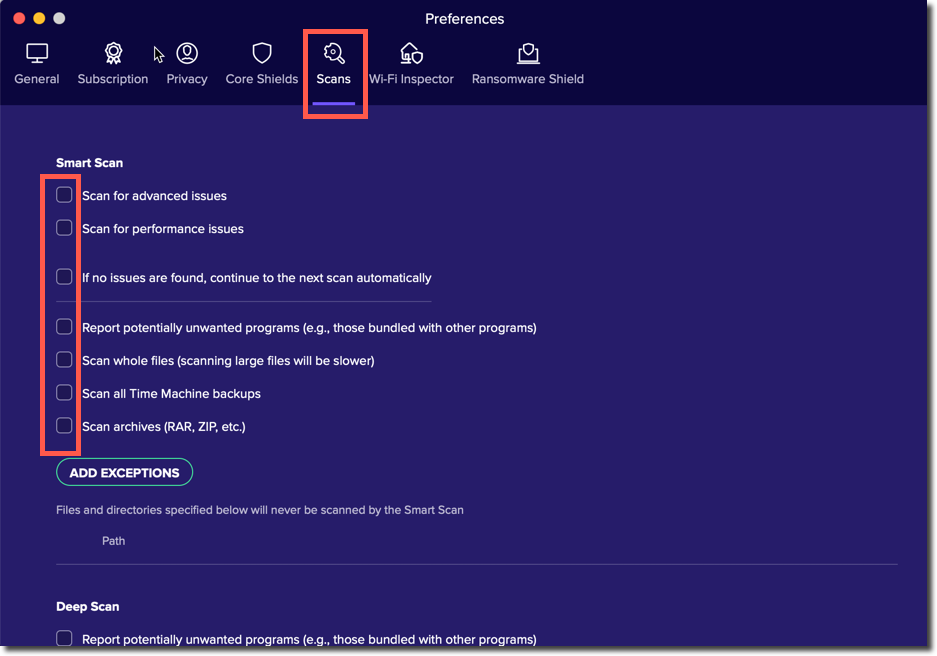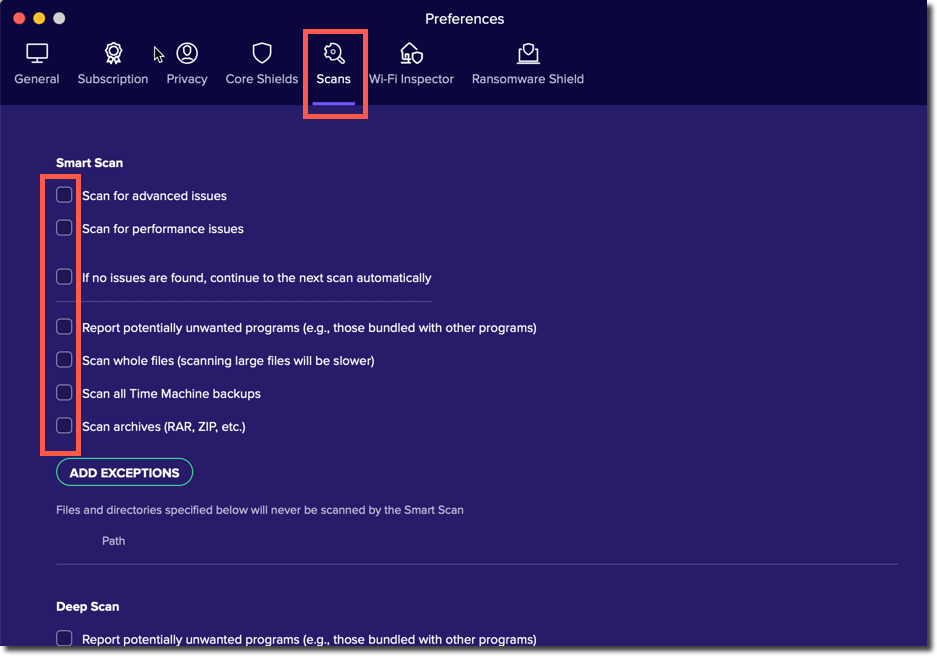 Finally, Exit the Antivirus program and try performing the task of downloading a file or installing a software that Avast antivirus was blocking on your Mac.
Final Words!
If you are only looking for a temporary solution then you can add exceptions to the list by going to the Core Shield and Scan options in the preferences window. This way you can keep your Mac secure and you can also download files and install software of your choice.
If you have any questions or want to know more about how to disable Avast on Mac, Let us know by commenting below.