Avast is a complete security pack that protects your Computer from internal and well as external threats and viruses. Avast is known for its internet security and malware blocking program. It does its work pretty well and blocks harmful websites and content that would otherwise harm your system. However, Sometimes this Antivirus program can block certain websites that are safe to visit. In this article, we are going to discuss what causes the Avast Antivirus program to block websites and what you can do to stop Avast from blocking safe websites.
Avast is considered as one of the best and safest antivirus programs that are fully packed with features to protect your Computer from Viruses, Malwares, Internet threats, and Cyber attacks. Web Shield is a program inside Avast antivirus that protects you from internet-related threats. This includes restricting content from certain websites, Restricting downloads, Email Security, Password, and Credit card theft, and sometimes it blocks an entire website from visiting. Below we are listing some of the reasons that cause Avast to Block websites on your Windows 10 Computer.
What Causes Avast Antivirus to Block a website?
When you install Avast Antivirus, an Internet security pack designed by Avast is also installed on your computer. This Internet security pack is known to protect you from unknown potential threats and malware that would otherwise harm your Computer if downloaded. However, Many times these results can be False Positive, this means that Sometimes the Avast system can block certain websites that are safe but the system considered them as potential threats.
Avast updates its antivirus frequents and it can exclude certain websites or programs on request but if you are constantly receiving this error on Avast them it's better to turn off the system so that you can visit any website or your choice without getting into any trouble.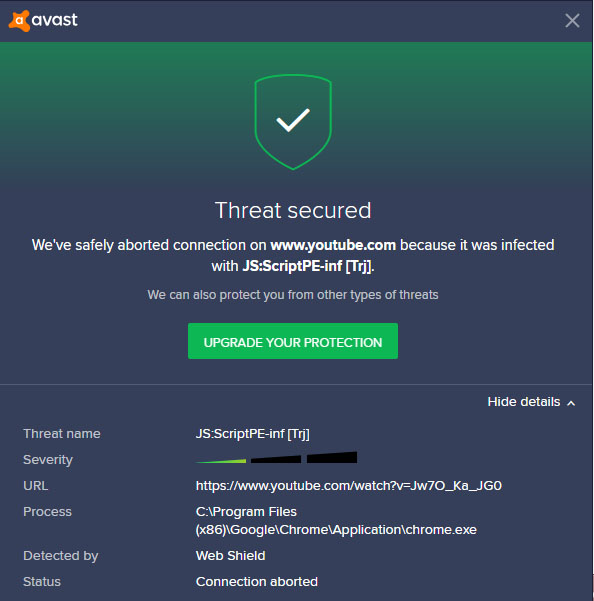 Stop Avast from Blocking websites
If you know how to access Avast Antivirus and how to explore its options, you can configure your Avast Antivirus to ignore websites and programs based on certain parameters. You can also include individual websites to a safe list so that Avast won't block them in the future. The user also gets an option to permanently disable the internet protection and Stop Avast Shield from blocking websites on your network.
Below are the steps to successfully add websites to a safe list in Avast Web shield.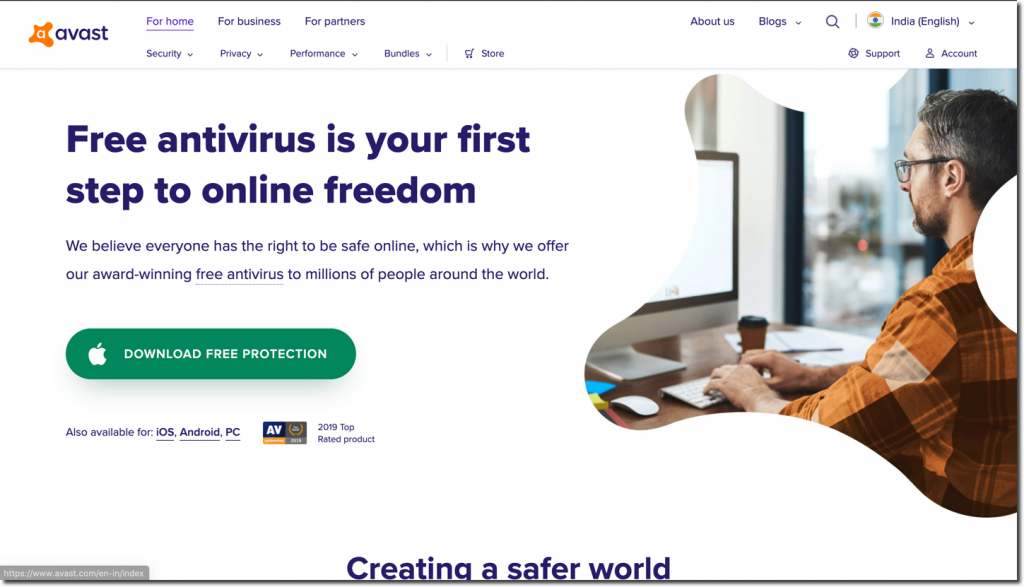 Add a website exception List in Avast
If you want to unblock access to just a few websites then you can use this method. As this method says, you can add each individual website to the exception list on Avast and mark them safe to browse and visit. In this way, you can visit these websites anytime without receiving any error. Follow these steps to add your website to the exception list in the Avast Antivirus program.
Step 1
If you are using a Windows Computer, click on the Start bar and type "Avast", select the first option to launch the Avast Antivirus Program on your computer. Click on the menu option at the top of your screen and select Settings.
Step 2
Under General Settings, Click on the Exceptions option from the left pane and click on the big green button that says "Add Exception".
Step 3
Finally, Enter the URL of the website you want to exclude from the web shield scan and click the "Add Exception" button.
That's it! You have now added the website to the exceptions list and Avast won't block this website or its resources in the Future. Similarly, you can also add a file path or a folder's path to exclude it from any scanning.
How to Disable Avast Web Shield on Windows
If avast is constantly blocking multiple websites from visiting on your browser then you can try to Disable Avast Web Sheild and get rid of it. It is easy to Turn OFF/ON the Avast Web Shield option.
Step 1
Right-click on the Avast icon from the Taskbar System tray and select Open Avast! user interface From the dropdown menu. You can also launch the Avast Antivirus Program by double-clicking on the icon or by searching for it by going to the Start menu.
Step 2
From the left pane, select the Protection button and under Protection, click on the Core Shield option.
Step 3
Finally, Click on the toggle button under the web shield option to turn it off. Next, select the time duration from the dropdown menu. If you want to pause it for a limited amount of time then select the "Stop for 10 Minutes" or "Stop until next restart" option. select the "Stop indefinitely" option to permanently stop it from blocking the websites on your browser.
Step 4
Click on the OK button to confirm your changes and exit the Avast Application. Now open any browser app such as Google Chrome on your Computer and try visiting any website that was blocked by Avast Antivirus.
How to Disable Avast Web Shield on Mac
Step 1
Launch the Avast antivirus program on your Mac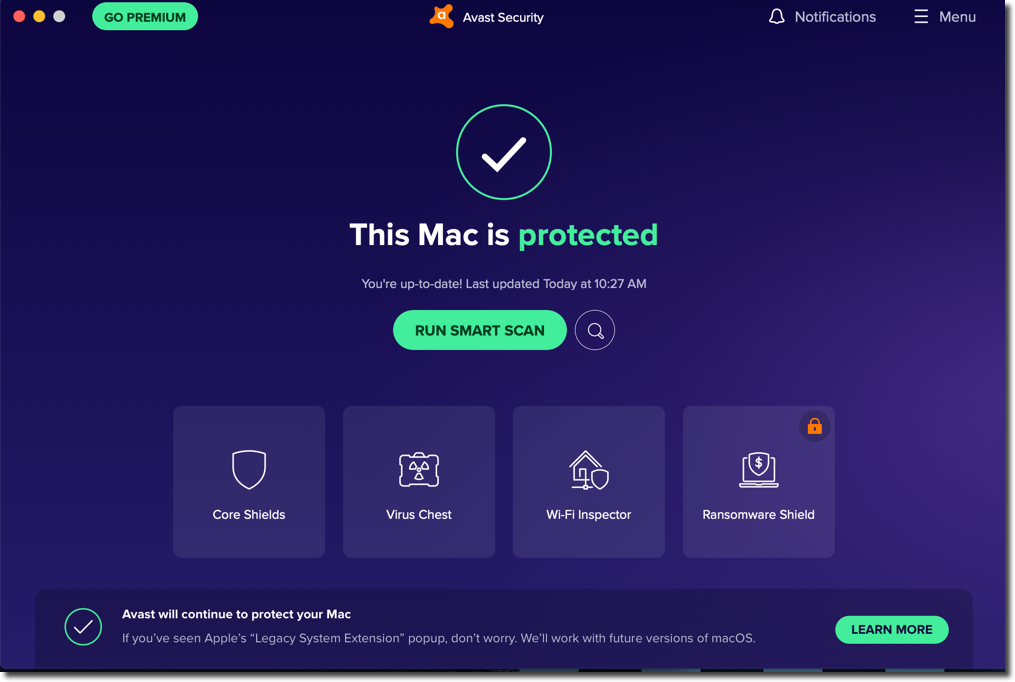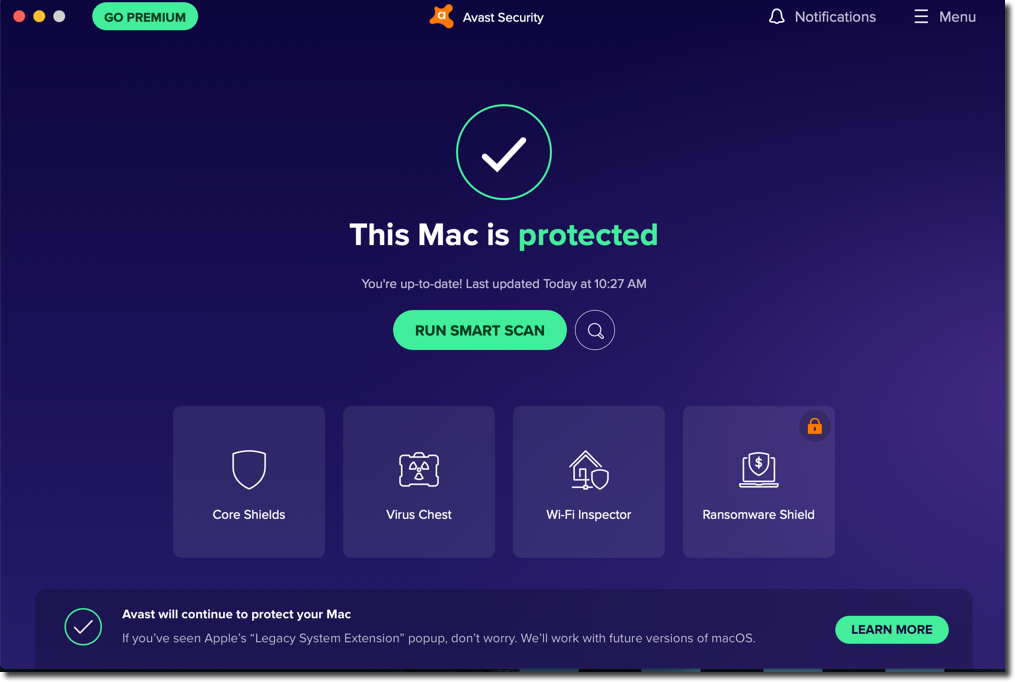 Step 2
Click on the menu option given at the top-right of your Avast Antivirus Program and select the "Preferences" option from the list.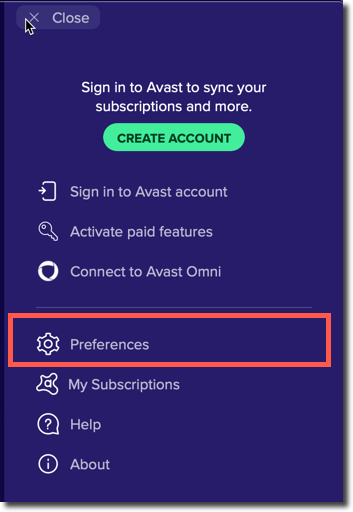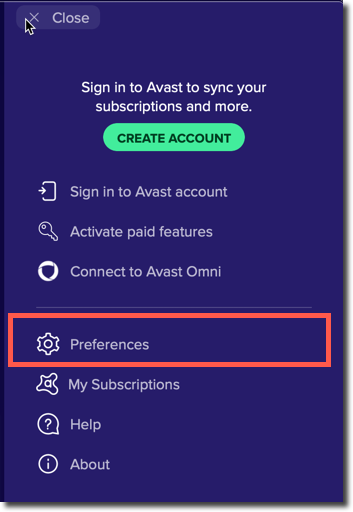 Step 3
Click on the Core Shield option from the top menu and scroll down to the web shield. uncheck all the boxes under the Web shield option. This way Avast won't block any website for harmful or suspicious reasons.

Step 4
Click on the "Add Exception" button and enter the website URL in the box and click the "Add" button.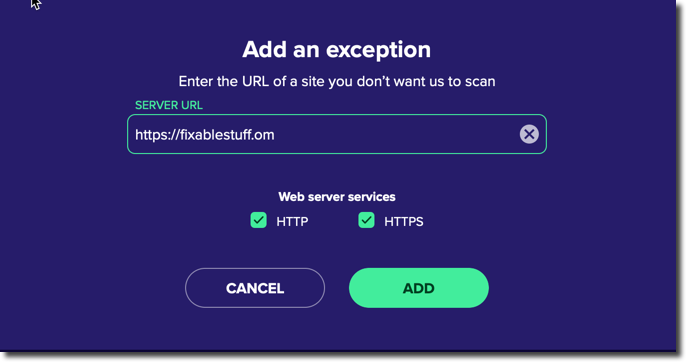 Wrapping Up!
Antivirus programs are known to protect your computer from harmful viruses, Spywares, Malwares, Miners, and all other threats. If you want to stop Avast from blocking websites on your browser then try the Exclusion method as it gives you an opportunity to unblock only a handful of websites so that you will be protected from other real threats and get access to only those websites that are less harmful or not harmful at all.
Please let us know if you have any questions or need more information on the topic.