Did you recently come across Win 32 Malware-Gen on your computer while running an Antivirus Scan? the name is not new in the trojan and Computer viruses world. However, it is important to know few things about this file before acting on it. This article will take you through a detailed guide on Win32 Malware-gen on Windows 10 and how to remove it safely.
Antivirus Softwares such as Avast, AVG, or Mcafee are some of the popular brands in the market. these softwares help your computer to stay protected again any virus or online thread such as phishing or Ransomware. These antivirus programs are also responsible for the internet security of your files and preventing them from getting infected. Whenever you download a new file or transfer a file/folder from a pen drive or any other third party storage device, These antivirus programs scan them for any known threat and blocks their access if any threat is found.
We recently came across a lot of people asking for information on Win 32 malware.Gen and decided to write this guide. In this guide, You will learn everything about the Win 32 malware.Gen and if it can infect your system or not.
what is win32:malware-gen
Before learning about the actual win32:Malware.gen, let's first understand what is malware? Malware is an umbrella term for various types of malicious software that are created or infected mainly for hacking into your system and stealing your data and make money out of it. These softwares actually create a backdoor entry into your system from where they can easily steal your data.
Similarly, Win32 Malware.Gen is a generic term used for threats that are detected by your antivirus program. Antivirus programs have a database of various known viruses and malware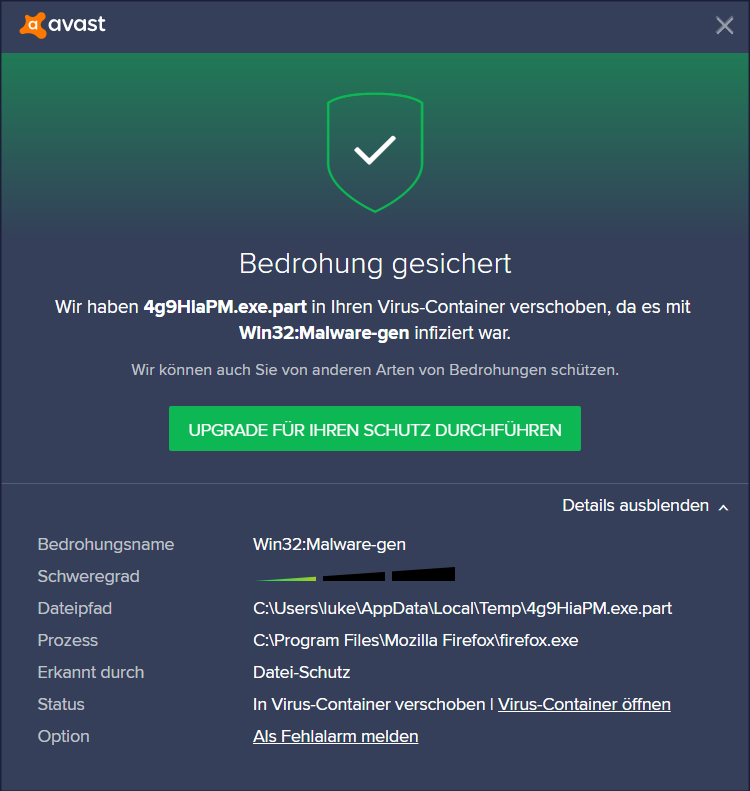 and they scan your files against the data in this database to find any matching threat. However, when the software fails to match it and does not find any records about the malware file, they simply name it Win32.Malware-gen. Therefore, they send you an alert saying a threat is found for a win32 malware.gen. This name indicates that a 32-bit file on your Windows 10 computer is infected and needs extra attention.
The common behaviour of win32:malware-gen
The malware or Trojans are created for a specific reason like stealing your data, recording keystrokes etc. Below we are mentioning few such behaviours of these Trojans like Win32 Malware.gen
Steal your Credit card details
Steal your data like images, Files, Folders.
Record your keystrokes and grab information such as your passwords, Login Id.
Track and Record your browsing history.
Access your computer from third-party applications.
Send fake software and computer updates to further infect your computer.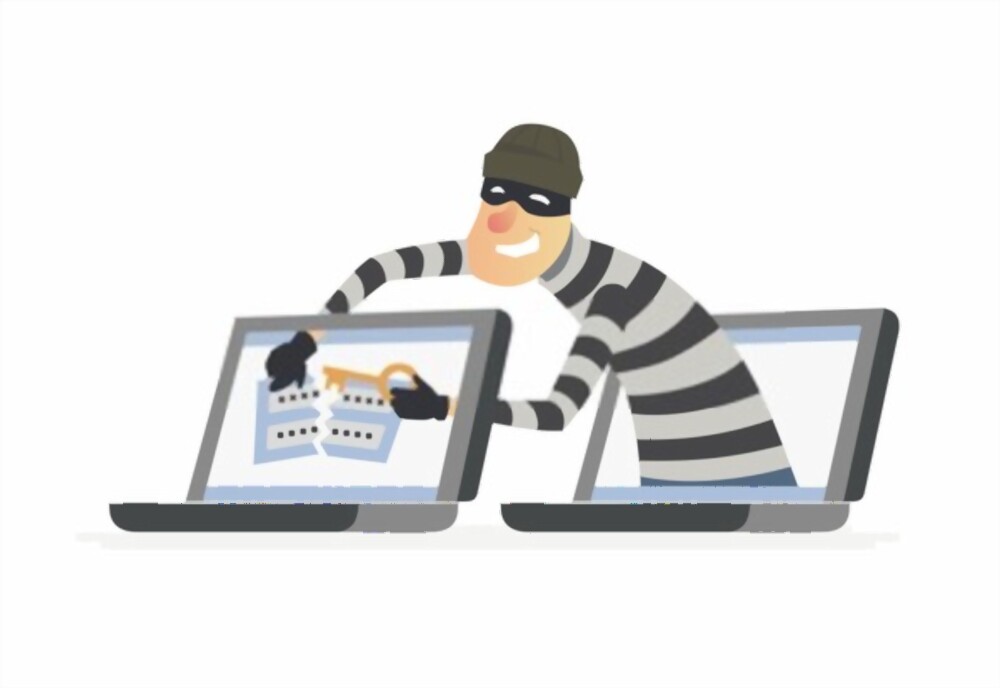 Prevention against win32:malware-gen and other Malwares
Now that you know the definition and working of these malware files, it is important to protect yourself and your data from going into the wrong hands. Thankfully, there are tools and precautions that will help you to keep yourself protected again these threats.
Only Install Software from a trusted source.
Do not open or click on any Pop-up ad that says update your computer or specific application.
Do not open or click unknown Executable Files (EXE files).
Don't connect any unknown pen drive or external hard disk to your computer even if they are from a trusted source, there are chances that they might contain malware.
Do not download or click on any link on High-risk websites such as Adult websites.
How to Remove win32:malware-gen from your Windows 10 PC
If you think you are already infected with malware or Trojan horse and wants to remove it then you should follow this guide. just follow these steps and you can easily remove win32 malware gen from your Windows Computer.
Using Malwarebytes to remove Win32:Malware-gen Virus
Malwarebytes is a well-known and popular tool to remove any type of malware from your computer. It can also run alongside other antivirus software like Avast.
Step 1: 
Download malwaresbytes from their official website and wait until the download is complete. Double-click the setup file and click "Yes" to start the setup wizard.
Step 2: 
On the next setup window, Click on Agree and install button and keep clicking next until it starts the download. Wait for the tool to completely download and install the software on your PC.
Step 3:
Finally, click the Finish button and wait for the Malwarebytes program to autoload.
Step 4: 
On the Malwarebytes dashboard, click the Scan Now button and wait until the process is completed. This might take few minutes depending on the number of files on your system. Once the process is done, click the "View identified threats" button to list out all the threats.
Step 5: 
To remove all malicious programs and files found by Malwarebytes, simply select all files and click the "Quarantine Selected" option.
Using Virustotal
If you are downloading any file from the internet then it is recommended to scan it first using the free antivirus scanner tool Virustotal. You can either upload a downloaded file or just paste the download URL of that file in the URL section and start scanning.
Below is a detailed guide for using Virtustotal to remove malware and viruses from the internet downloaded files.
Step 1: Go to Virustotal.com using Chrome or any other browser app.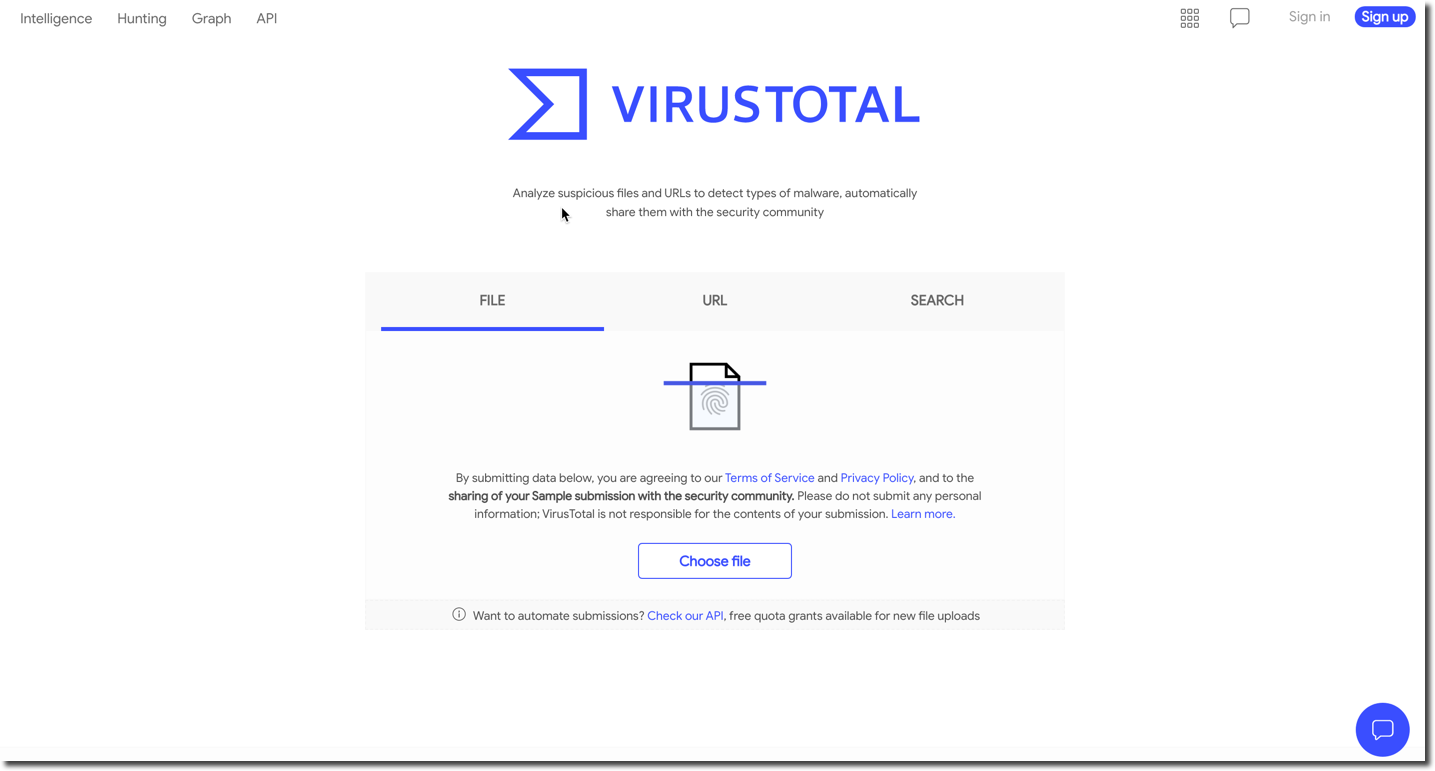 Step 2: On the Homepage, you will find 3 options. Let me tell you about each option and what you should use.
File: If you have the file that is injected on your PC then you should use this option and click the "Choose File" button to upload it from your local directory.
URL: If you are about to download a file and think if it's infected then simply use the second option and paste the download URL of that file to scan it.
Search: In the third option, you can enter Domain, IP, URL or File hash and check for the infected files.
Conclusion:
You should always protect yourself and your devices from harmful viruses and Trojans that might steal your valuable data. Using free or paid antivirus software might help you to protect your devices at some extend however, you should not download any file or software from third-party websites and also avoid downloading nulled softwares.