What if you could keep all your properties in the same place and have a centralized location for all your information? What if you had access to real-time data for all your properties so that you could monitor the health of each property, as well as its financial performance? And what if these tools were easy to use and provided real-time alerts when something needs attention? In this article, we will talk about how using facility management software can help you manage all your properties in one place, save time and money on management tasks, reduce risks, and much more.
1. Keep Track of Your Assets
Using facility management software, you can keep track of all of your facility's assets. Furniture, equipment, and everything else in between can be included in this category. You can also track the maintenance schedule for each asset, allowing you to create a more efficient maintenance schedule.
2. Work Orders in Detail
Facility management software can also be used to create work orders. In this way, it is possible to keep track of who is responsible for each task. In addition to tracking each task, the software allows you to monitor its progress. This information can be used to improve the efficiency of your facility.
3. Cost Monitoring and Control
When it comes to facility management, cost management is an important consideration. By using building management software, you can help to keep track of your costs and ensure that your budget is on track. There are many benefits to using a cost management system in your facility. First, it can allow you to keep track of your expenses. The importance of this is especially apparent in facility management, where expenses can fluctuate widely. By tracking your costs, you can ensure that you are not overspending in any one area.
The second benefit of a cost management system is that you can save money. You can easily compare different vendors and find the most affordable deals when you have all your costs in one place. This can save you a significant amount of money over time.
4. An Overview of Space Management
In facility management software, space management is beneficial because it can improve safety. You can ensure that the maximum occupancy of each room is not exceeded if you know the capacity of each room. This can help to prevent injuries and accidents.
It is also possible to enhance the aesthetic appeal of your facility by managing it well.
5. Management of Vendors
Vendor management is a critical part of any organization's facility management strategy. By utilizing facility management software with vendor management capabilities, organizations can effectively manage their vendors and service providers.
There are many benefits to managing vendors through facility management software. It can help streamline communications, improve vendor performance, and ultimately save the organization money.
Moreover, facility management software with vendor management capabilities can help the organization keep track of vendor contracts, paperwork, and invoices. By managing vendors properly, the organization can avoid late payments, penalties, and other issues that can arise.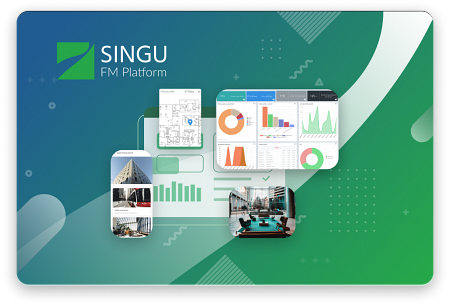 Facility management software is a tool that will allow you to streamline your operations and see what is happening within your real estate business, 24/7. Determine how important this is for you today by finding out more on our website Velis Real Estate Tech.