The Halo Franchise is a Military Science fiction gaming franchise owned by 343 industries. It is published by the Xbox gaming studio for its Xbox series. This article will help you to understand the Halo games release order and what order you should follow to play this game.
The Game generally revolves around a galaxy at war. epic adventures of a legendary hero spartan-117, Chief petty Officer. The game is very popular on Xbox and it is one of the reasons for the popularity of the Xbox series itself. The Halo Franchise has also managed to gain several media deals including books, toys, Merchandise, and television series.
Recently, We found, many users being confused about which Halo game they should play first. After researching the topic and going through multiple gameplay, We have finally come up with a list that one should follow for playing Halo Games in chronological order of its release date.
1.

Halo: Combat Evolved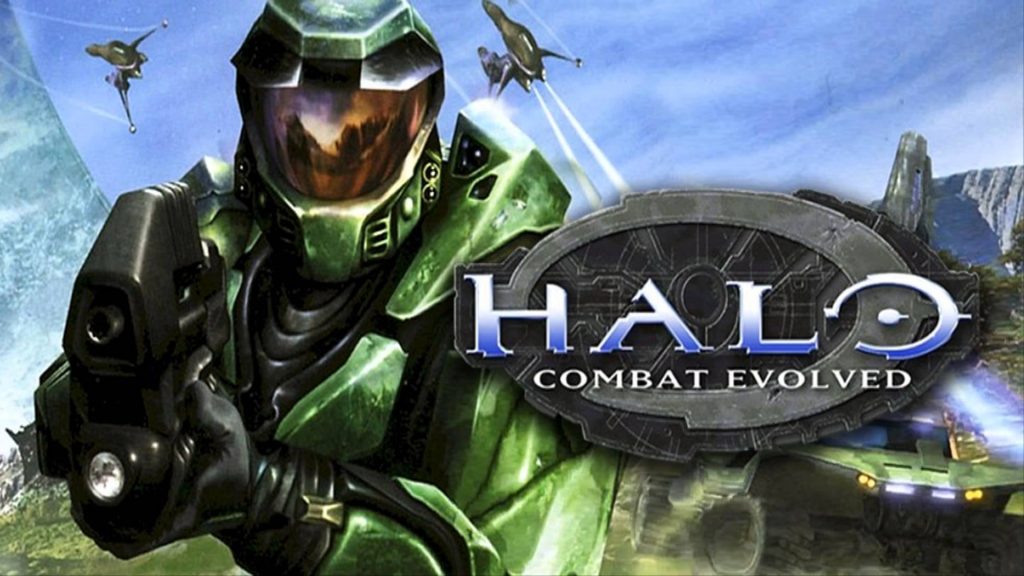 Release Date: November 15, 2001
Developer: Bungie
Publisher: Microsoft Game Studios
The game was published on November 15, 2001, by Bungie for the Xbox Console. later on, the Windows desktop version was released by Gearbox Software following the Mac release developed by Westlake Interactive. The game was recently honored and its remastered edition Halo: Combat Evolved Anniversary was released.
Halo Combat Evolved is known to increase Microsoft's Xbox console sale rapidly and was already a hit. This definitely helped Microsoft to boost its sales and keep up with other console developers.
The game included features like split-screen multiplayer which helped players to have multiplayer gameplay sitting side-by-side. It takes you to the 26th century where the human race clash with Aliens. You are given the character of the famed Master Chief with his AI Cortana.
2. Halo 2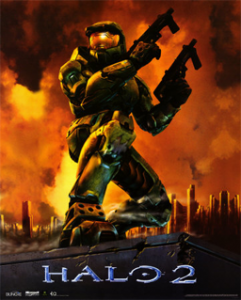 Release Date – November 9, 2004
Developer – Bungie
Publisher – Xbox Game Studios
Following the success of Halo: Combat Evolved, Halo 2 was released in November of 2004 by Microsoft Game Studios for the original Xbox console.
The story of the game excited many Halo fans all across the World that resulted in $125 million of sales on just the first day of its release. The game later went on to become the highest-grossing video game in the Xbox gaming line.
The game followed the pattern of the first release with more existing maps and competitive multiplayer mode. The game stands at second position in our Halo Games release order list.
3. Halo 3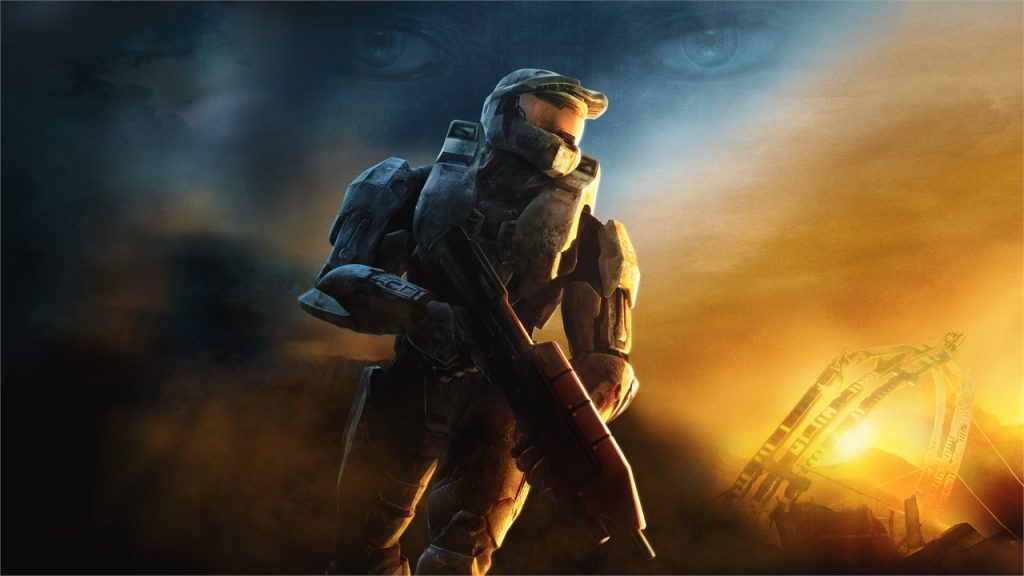 Release Date – September 25, 2007
Developer – Bungie
Publisher – Xbox Game Studios
In September 25, 2007 Halo 3 was launched by the Halo Franchise as a part of Master Chief Collection. The game become biggest hit and helped Microsoft increase sales for its Xbox 360 console. Microsoft saw a huge demand for its Xbox 360 console because of which the game was release for Xbox one in 2014.
The game was power packed with exiting maps and massive focus on its multiplayer experience. Just like Halo 2, You have to stop a ring from being activated along with discovering the Ark.
4. Halo Wars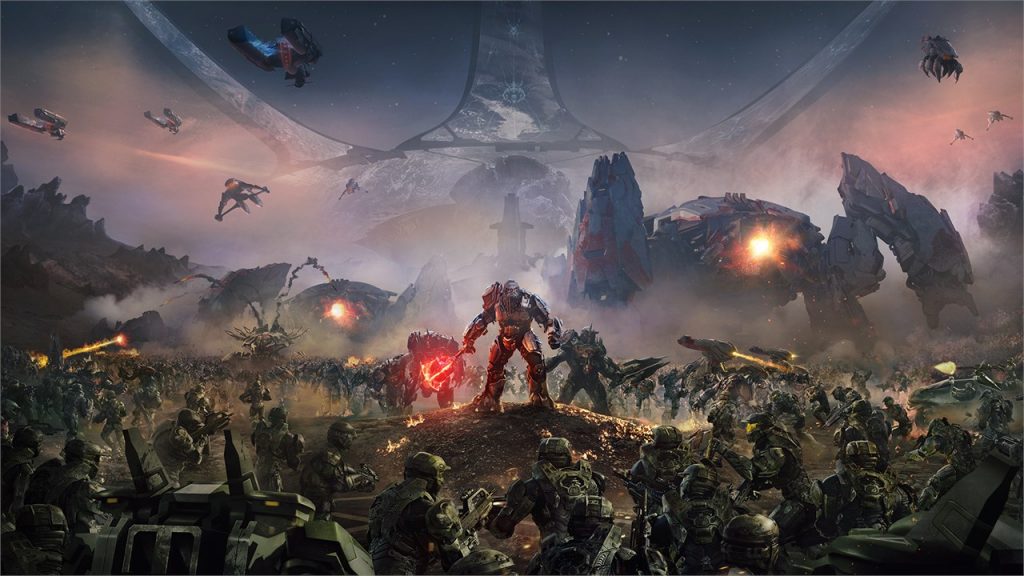 Release Date – February 26, 2009
Developer – Ensemble Studios
Publisher – Xbox Game Studios
In February 2009, The franchise decided to take a new direction with the help of a new developer called Ensemble Studios to release Halo Wars. The game was released as a real-time strategy ditching the idea of First-person shooter, Because of this update, the users where able to control a whole army rather than just a Master Chief.
With the initial release on Xbox 360, the game went on to release on Xbox One and Windows Desktop as the Hero Wars: Definitive Edition. The story is existing and adventures. You can play this game after completing first 3 in our Hero games release order.
5.

Halo 3: ODST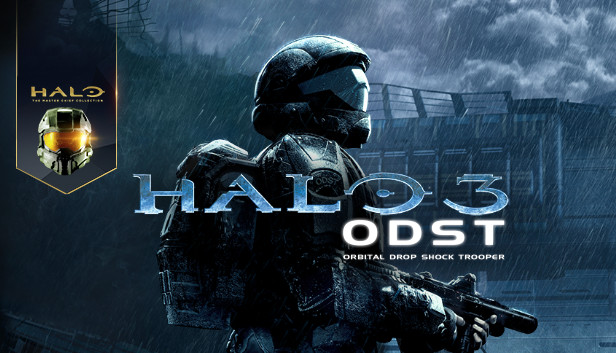 Release Date – September 22, 2009
Developer – Bungie
Publisher – Xbox Game Studios
Even though the game was released in 2009, it stands at the fifth position if you want to play Halo games in sequence. The game was released along with the Halo Wars in 2009 by the Halo Franchise. Halo 3:ODST was an expansion of the already famous Halo Wars' storyline which was expanded to Earth's orbital drop shock troopers where it eliminated the Master Chief Character. The game is known to return Halo Franchise to its First Person shooting mode.
The game was earlier released for Xbox 360, which was followed by a release for Windows in 2019. Although it was a hit and players really enjoyed playing it, many existing players of the Halo franchise considered this release as a money-grab by the developers. Single-player and firefight mode was introduced in Halo 3: ODST.
6. Halo: Reach 2020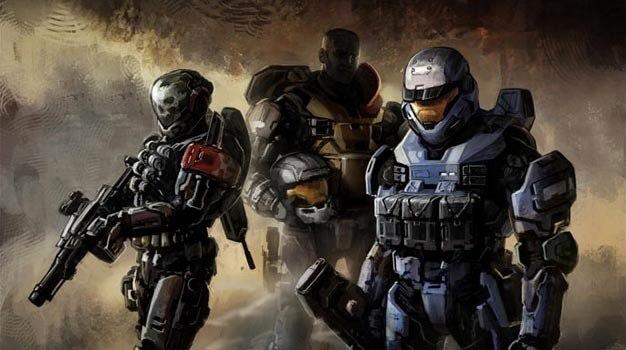 Release Date – September 14, 2010
Developer – Bungie
Publisher – Xbox Game Studios
Halo Reach was the last game where Bungie and Microsoft worked together in the Halo Franchise. It was released in 2010 for Xbox 360 which was later followed by a release on Microsoft Windows and Xbox one in December 2019.
Halo Reach is a prequel to the Halo Trilogy, This game was considered the best multiplayer game with the inclusion of all the Halo games making it a sensation among gamers. Bungie considered this as one of the best games developed for the franchise. It saw a massive character and graphics upgrade.
As it was the last game developed by Bungie, It gained popularity and sales in less time when compared to other Halo Franchise games.
7. Halo 4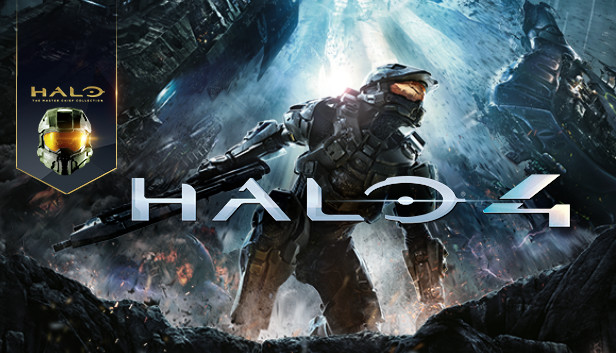 Release Date – November 6, 2012
Developer – 343 Industries
Publisher – Xbox Game Studios
After the exit of Bungie, Halo 4 was developed by 343 industries (Current developer of Halo Franchise). The game was released in 2012 for Xbox and later on for Windows and Xbox One.  The game saw a return of the Master Chief character after a long time which helped developers to gain existing as well as new users.
However, the franchise saw a decline in users mainly because of the shift in developers. Although, it has its own fanbase which made this game stand up with others on the list.
8. Halo: Spartan Assault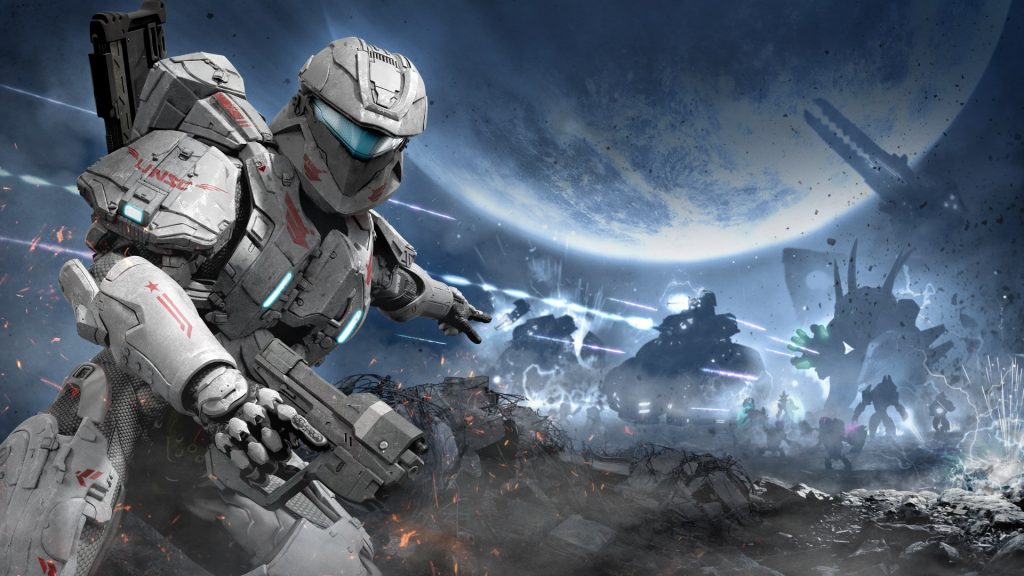 Release Date – July 18, 2013
Developer – 343 Industries, Vanguard Games
Publisher – Xbox Game Studios
Despite having Great gameplay and High graphics, the game saw mixed reviews among the players. After the release of Halo 4 in 2012 the Halo: Spartan Assault was released in 2013 by 343 industries and a new developer named Vanguard Games.
Spartan Assault is a Shooter game where the player gets an overhead prospective of the game while playing it. It also introduced classic vehicles and weapons from already popular Halo franchise games.
9.

Halo 5: Guardians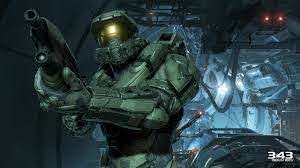 Release Date – October 27, 2015
Developer – 343 Industries
Publisher – Xbox Game Studios
The Halo 5: Guardians is a sequel to the already popular Halo 4 game, It was released in 2015 for Xbox One by 343 Industries for Microsoft Game Studios.
Despite having High Graphics, Game improvements, Addition of maps and vehicles, the game saw a major disappointment among users mainly because of the removal of its Highly recognized feature of Split-screen which was considered as the signature feature in all the Halo franchise games.
10. Halo Wars 2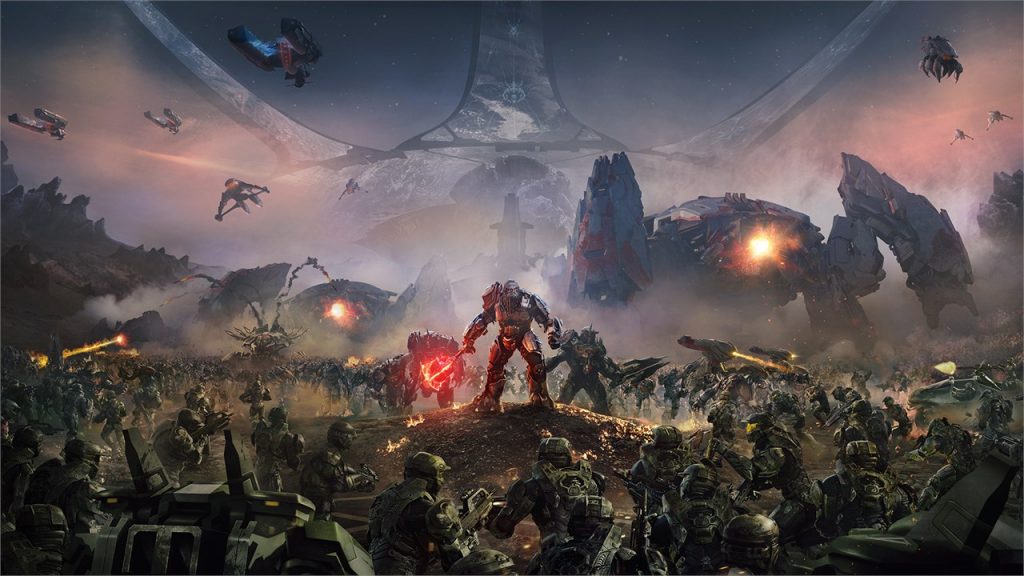 Release Date – February 21, 2017
Developer – 343 Industries, Creative Assembly
Publisher – Xbox Game Studios
Ths time 343 industries tied up with Creative Assembly to develop Halo Wars 2 which was released back in February of 2017. Earlier it was only released for Xbox 360 but because of the massive fan following and growing user base, It was made available on Windows PC and Xbox One.
The game is considered one of the best releases by the Halo Franchise. The game has a top-story line and real-time strategies to keep players engaged, It also features the original Halo Wars story.
11.

Halo Infinite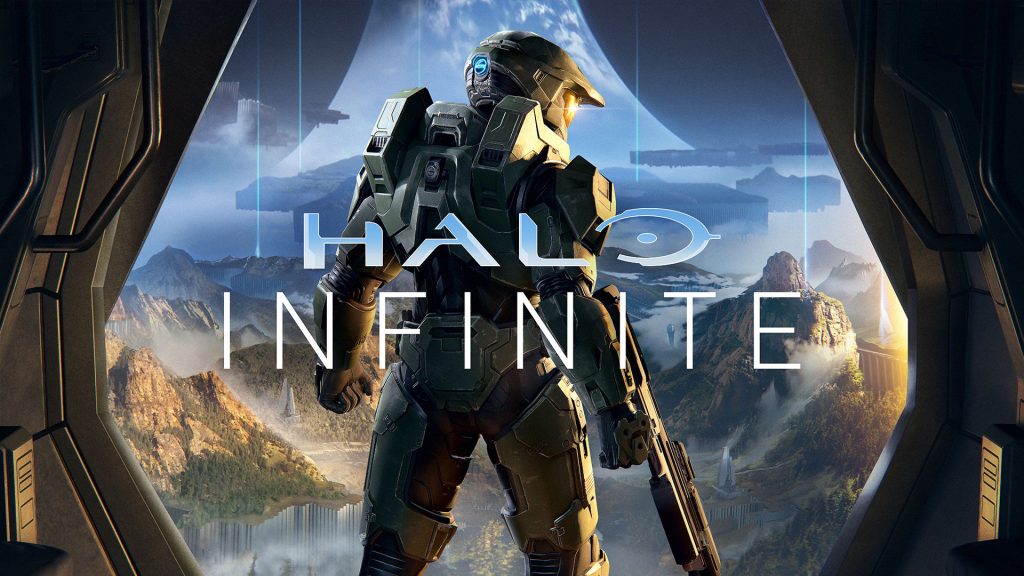 Release Date – Expected in 2020
Developer – Not Available
Publisher – Xbox Game Studios
Halo Infinite is the latest game in the Halo series which is yet to be released. The release was earlier scheduled for 2020 but because of some issues, the release is expected to extend.
The Master Chief is again going to return in Halo Infinite finishing the trilogy arc in the previous games. It is expected to release on Windows PC, Xbox 360, and Xbox One.
Summary!
That's it, We hope, you have understood the sequence of the Halo games and now you will be able to play the game in the release order. Just like all other games, We are also excited about the release of Halo infinite.
Let us know about your favorite game from the halo Series. If you have any questions or queries regarding the Halo Games chronological release order, Let us know by commenting down.