If you are into long hours of gaming then you must need a good chair. The purpose of a gaming chair is to provide you comfort and health benefits. Because long hours of gaming will have a toll on your body. And it's not just gaming, sitting at a place for long hours can have negative impacts on your body too. With a gaming chair you can lessen that impact a lot.
There are lots of options out there that you can try out. But to help you make a choice we came up with the best gaming chair list. Let's check that out.
Best gaming chairs 
The chairs we selected are suitable for various purposes. So, making a choice will be really easy if you are looking for something specific.
Homall Gaming Chair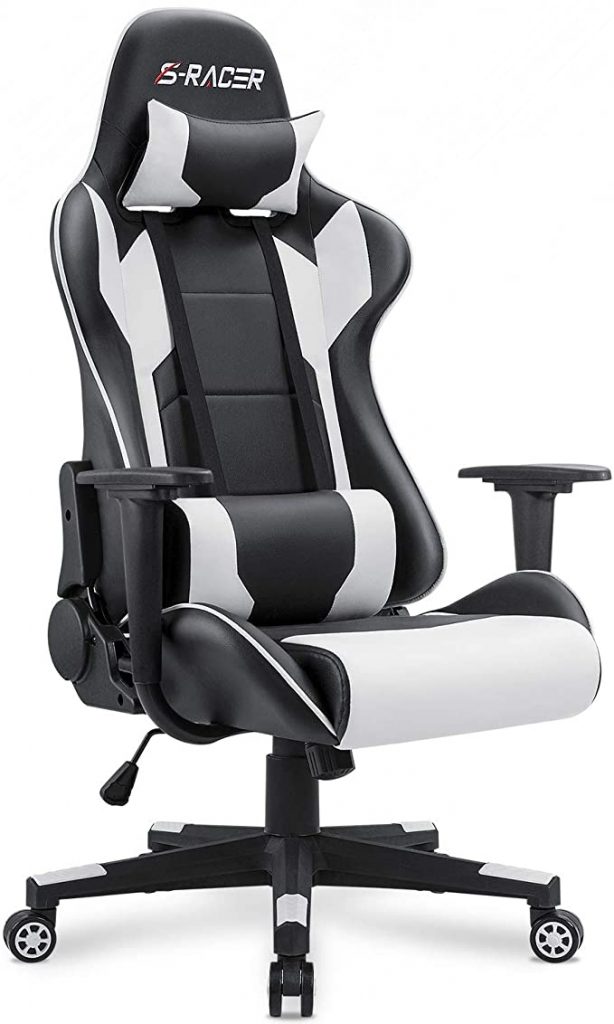 Comfortability is a must-have feature in any gaming chair. This one gives you comfortability with highly dense shaping foam. Along with comfortability you get stability and sturdiness all packed up. Because the frame is 1.8mm thick steel. The exterior is Pu leather so you don't need to worry about any skin issues neither wear resistance.
Another thing to look at this chair is the capacity of holding weight. It can hold up to 300lbs with ease. And if you get tired of sitting straight you can just lay back with the reclining function of the chair. It can go from 90 degrees to 180 degrees.
Finally, for the looks, you get a complete range of classic color choices. The chair overall looks really stylish with two color schemes.
Pros 
Multi-directional wheels make movements much easier
Can recline from 90 to 180 degrees 
Cons 
Armrests aren't adjustable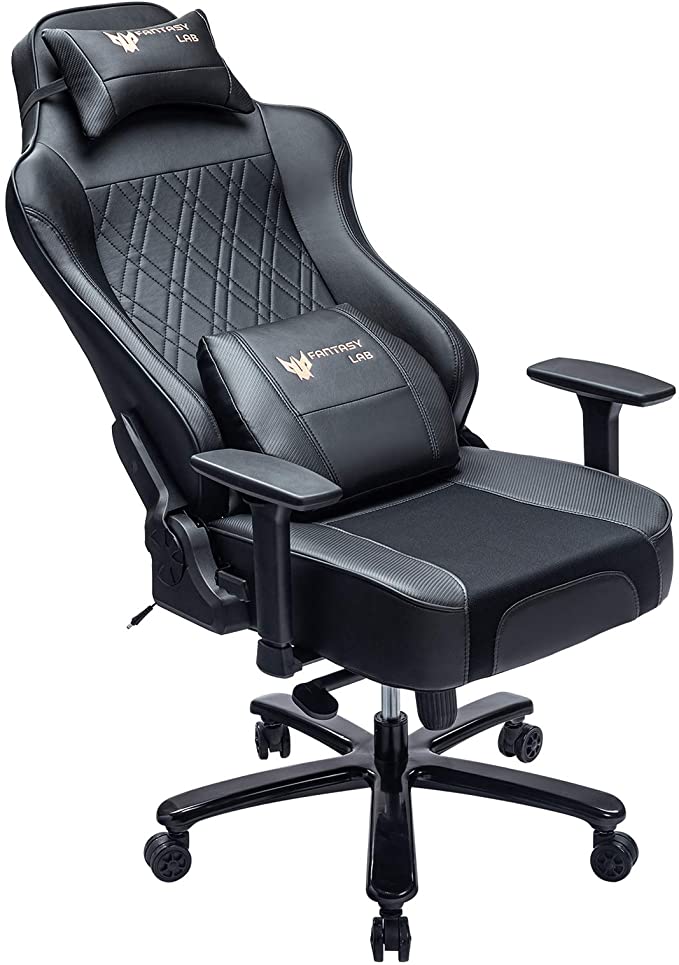 A chair with cooling fans, how does that sound? Cool, right? Well with this feature this chair sure goes a step ahead in the race. In the summer days this chair can be a bliss for the gamers. They can fight off the heat with 4 USB cooling fans from the wide seat.
And if that feature doesn't fancy you then it has got some more to offer. It can hold up to 400lbs of weight. Also, it has got a large dimension overall. This is the best gaming chair for tall people in this list, no doubt about that.
Apart from that you get comfortability throughout your gaming sessions. It has got memory foam inside for superior comfort.
Pros 
Features unique cooling system 
Extremely comfortable seats 
Holds up to 400lbs weight
Cons 
Doesn't have color choices 
Gtracing Gaming Chair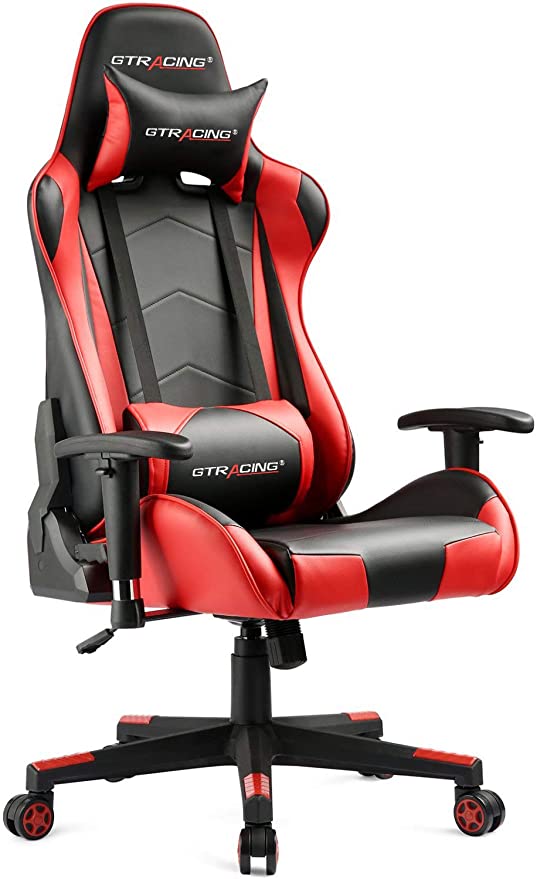 This is a perfect chair for professional gamers. It has got the looks of a gaming chair for sure. And the maximum weight capacity is also very impressive. It can hold up 300lbs of weight. But that doesn't add any bulkiness to this chair at all. Looks very stylish and lean in comparison to other chairs.
You can adjust the armrest and height of the seat. So, it doesn't matter if you are tall or short it is suitable for both. The back and the seat of the chair has a thick padding for ensuring comfort.
The outer part of the chair has PU leather so your skin is safe. It's a great option for long hours of gaming because you can always lean back on this one. It can go up to 170 degree.
Pros 
Adjustable seat and armrest 
Thick padding on back and seat 
Has different color options
Cons 
Arm rests can move unintentionally 
Hbada Gaming Chair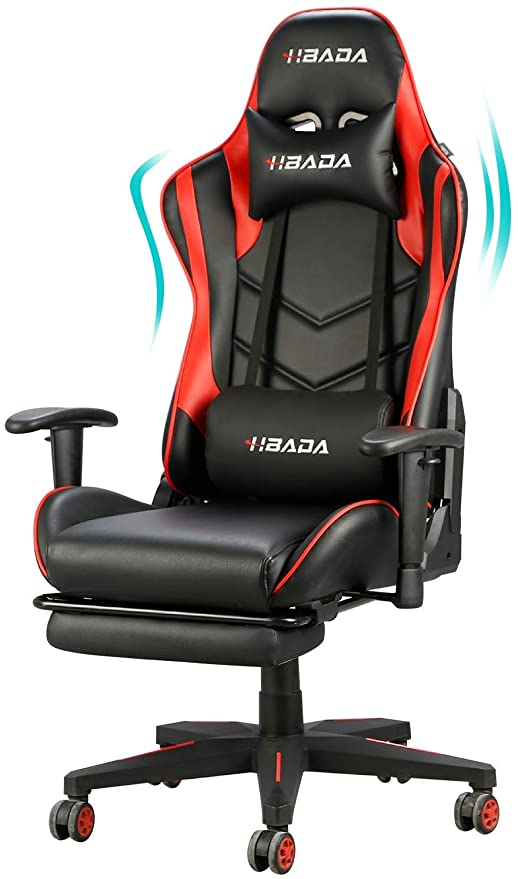 This is another complete gaming chair in this list. Nothing fancy, nothing out of the ordinary but still a great choice for gamers. This one basically excels in everything you want in a gaming chair.
It has got a large seat with a removable headrest. So, you can remove the headrest as it gets discomforting at times. Along with that it has got various adjustable functions. You can adjust the seat height and armrest. This makes is suitable for any kind of desk height.
Also, there is an installation guide inside that is super easy to understand. The package includes all the necessary tools as well. Features a variety of color options too.
Pros 
Comes in various color options 
Installation guide and tools included
Cons 
Reclining functions are a bit wobbly
Armrest aren't tight enough 
RESPAWN 110 Gaming Chair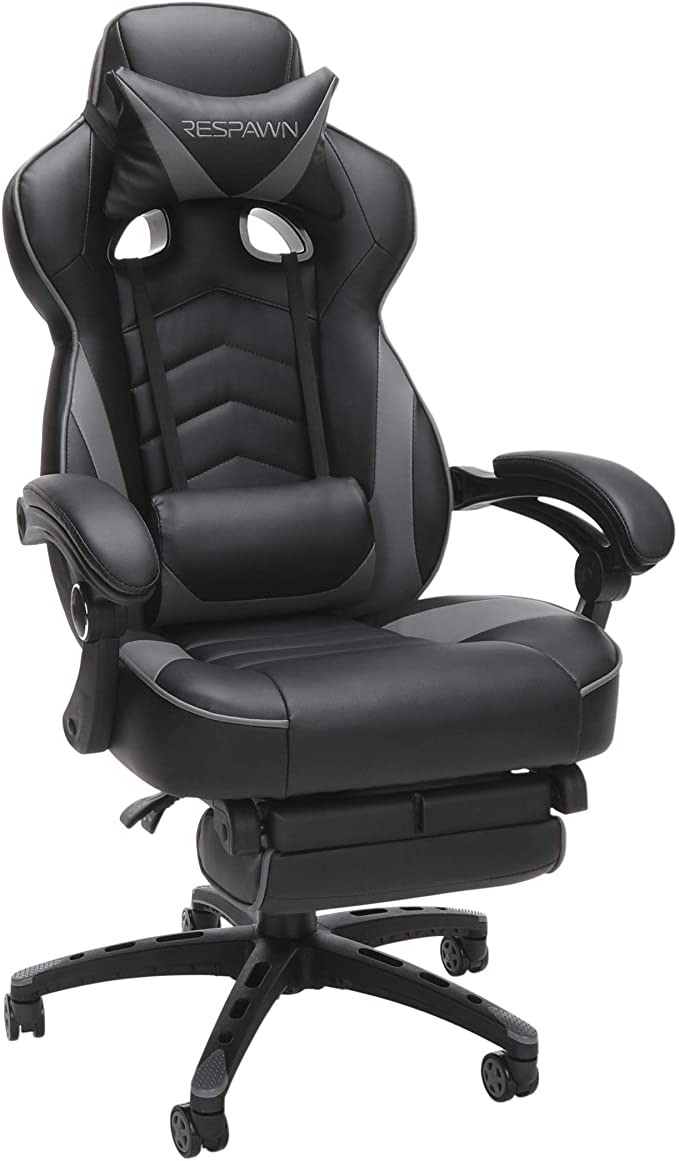 In terms of support while gaming this is a great choice for anyone out there. You can get the best kind of support from this chair. It has got padding that is segmented throughout the chair for giving you best of comfort. To make your life even more comfortable there is a footrest as well.
At first glance, this chair looks very premium. So, when you take the price of this one into account it will surprise you. This one comes in different contrasting colors. Then there is the classic reclining function of a gaming chair. This one can go up to 155 degrees.
To top things off you get a lifetime warranty on this chair from Respawn. Their customer support is sure satisfying and worth the money you pay.
Pros 
Padded support throughout the chair 
Comes in different contrasting colors 
Cons 
Can't support more than 275lbs 
Conclusion 
Now, you have the path towards buying the chair you need. We listed some of the best gaming chairs out there. There are different criteria we took into consideration while choosing these. So, get the one that suits your need the best. And if you have no specific needs you can go for the GT racing gaming chair without any doubt in your mind. Hope this article will help you find the best chair for your gaming needs.