By curating a large and engaged following base, you'll develop strong social media proof that would make your brand more credible. But, of course, you must attract followers who fit in your audience persona and not just boost the quantity with irrelevant followers.
When you consider that 3.96 billion people globally use social media, there are a lot of potential customers to reach — you simply have to use the right tactics. In addition, we've compiled a list of eight practical tips to grow your social media following right now.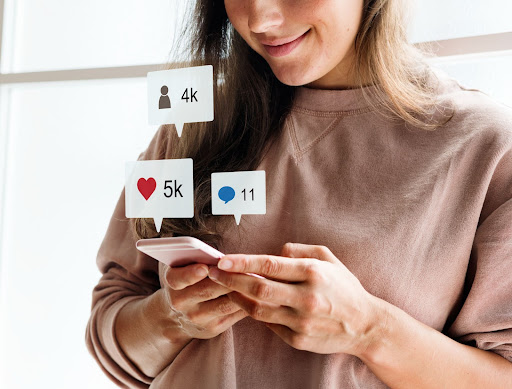 Build Brand Identity
Whether you're looking to grow Instagram followers or expand your Twitter community, you should have consistent branding across platforms. Beyond simply using your logo as a profile picture, brand identity should be visible through every thread of your social media presence.
Decide on your color scheme, graphics, filters, and tone and make sure everything you post reflects your brand voice. Keeping everything cohesive will make your brand identifiable among your target audience and draw them to follow you.
Keep Your Social Media Optimized
To attract followers, you should keep your social media profiles optimized. Upload a professional photo or logo and make sure it's the right size for the platform. Use the same images across your profiles, so your audience recognizes your brand. Additionally, choose the same or similar handles to include links to your website, landing page, or other social profiles.
What is more, use targeted keywords and add them in your bio and description areas so that people can discover you via search. Finally, you should fill all areas of your profile accurately and completely.
Know When to Post
Even though there are some basic guidelines, the best time to post on social media depends on your specific audience, platform, and industry. So first, look at your social media analytics across platforms to track when your target audience is active the most and base the posting strategy on that insight. Then, create a posting schedule for each platform and don't forget to consistently monitor the metrics and reevaluate your strategy as you go.
Post Purposefully
While you must post regularly, you should ensure your content adds value to your followers. For example, if you're posting daily, but your audience doesn't find your content valuable, actionable, or inspiring, they won't engage with your accounts. Conversely, posts that appeal to them will entice them to reshare the content, helping you reach a broader audience. Some content types that excite and engage the audience include opinions, news, data, and humorous content.
Follow the Right Accounts
Following other accounts is a way of networking on social media. Make sure to follow accounts relevant to your business. Not only there's a chance they'll follow you back, but those accounts will help you establish your authenticity and credibility. And if you focus on following accounts in your industry, you can even get your content re-shared, reaching a wider audience that's already interested in brands similar to yours.
Engage With Your Audience
One of the reasons why social media platforms are so popular is that they offer means for two-way communication. Talk to your audience by responding to comments, sharing relevant articles, sparking new conversations, liking or commenting on photos, and answering questions. This shows your audience that you're appreciating their interest in your brands. Likewise, make sure to always be there and respond promptly, whether it's for answering urgent customer service questions or just publicly recognizing people who support your business.
Hashtag Wisely
Hashtags can be a powerful weapon for growing your social media following as they make content more searchable and easily discoverable across platforms. This means a more targeted audience will see it and some of them might give you a follow. The key is to choose the right and most relevant hashtags that make sense to your audience and their queries.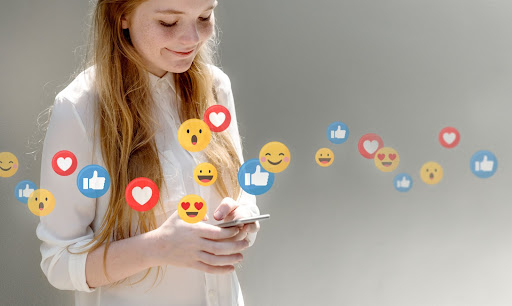 Try Influencer Marketing
The rising star in the digital marketing universe, influencer marketing, has become one of the best weapons to growing social media following. To establish a successful collaboration, choose an influencer from your industry or niche who has an established base of loyal fan-following on social media. Then, ensure their views align with those of your brand, determine the message, set a budget and management strategy, and you'll be good to go.
In Conclusion
Building an engaged and authentic following is one of the most important steps when growing your brand using social media. The steps we outlined here will encourage the audience to follow you and engage with your brand. To keep the followers coming, always try to bring real value. Finally, continuously monitor your social media platforms so you know what works best and adjust your strategy accordingly.