How to keep your Facebook account safe? Social networking is extremely important for virtually every company, but when your account is hacked, it can create serious damage not only to your company's reputation but also to your own finances. It is very important to maintain your social media networks from unwanted hackers if you want to protect your business and check if someone is spying on your Facebook.
However, with more users turning to social media sites like Facebook, there are more ways for identity theft and other harmful activities. That is why a strong password is a must for Facebook accounts.
Hackers want to get into your private information because that's where they get their cues about which scams to run on you and which ones they should pass. For example, if you have a lot of friends who post about their travels or their love life on their pages, hackers can use this information to gauge just how much money you could be vulnerable to. Their goal is to get as much information from you as possible so they can then use it for personal profit. They may even attempt to use the information for less than honest reasons, such as trying to collect credit card numbers. If you think that there is only one purpose for people to be posting their personal information online, think again.
Change Your Privacy Settings
To keep your Facebook business page private and safe, you have to tweak your privacy settings to control who can see your personal information. The settings that control who can see your information vary by platform and can be found at the same place where you access your social media networks. To start, head to the main social media settings and click on settings. Then click on Privacy from the menu. Once there, make sure you click on the marked area that says "I Accept." Clicking this will prevent anyone without your authorization from viewing your profile.
Use Two-Factor Authentication
Two-Factor Authentication is a newer technology designed to keep your Facebook page private. With this feature, every time someone tries logging into your account, they are required to use two-factor authentication before accessing your information. You must enable this feature to ensure enhanced security for your Facebook account. This is much more secure than the old verification systems, which just involve a password, as it uses two layers of security to ensure only you can log into your account.
Set a Strong Password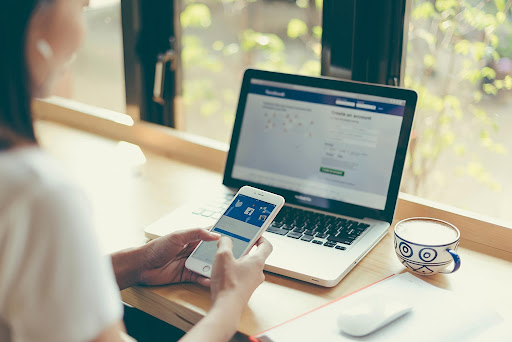 To use your Facebook account with maximum security, set a strong password and use a unique password manager. If you want to change the password of your account, you have two options: use a traditional password manager or create a new password using a random number generator. Using a traditional password manager can be dangerous because of the way it generates a new one each time you log in. A unique password manager does not suffer from this problem because it stores your passwords in a database instead of generating them every time you change your password.
However, if you're creating a password yourself, keep the following points in mind –
The password should ideally be a mix of upper and lower case characters.
It should be alphanumeric to make it difficult to crack.
It must not be simple combinations like 1234 or your birthday.
Only Connect With Known People
Another way to protect your Facebook page is to connect with trusted contacts. With children often feeling proud of the number of friends they have on Facebook or other social media platforms, they often tend to connect with strangers who then get access to their personal information.
However, whether you're a child or an adult, it's always best to keep your friends list limited to people you know. This will minimize the chance that your social media account is hacked by hackers who can take advantage of the information open to them.
We must emphasize that this is very important for children as they don't often have the best judgment when it comes to befriending strangers on social media. As a result, you must keep your child safe on social media.
Lock Your Facebook Profile
Hackers also try to get into the Facebook settings by searching through your profile information and contacting the person whose settings have been modified. They use fake applications in these cases to attract more users until the system falls victim to hackers' attacks. Some of the applications hackers design are games, photo-sharing, and even dating applications. Ensure never to engage with such suspicious apps or games.
The solution to ensuring that nobody posts anything on your timeline is to lock your profile and ensure that you alter your settings so that only you can post on your timeline.
Use an Anti-Virus and Anti-Malware Software on Your Devices
In the unfortunate event that someone manages to plant a keylogger or spy app on your phone through a file sent to you on Facebook, you must ensure that your phone is equipped to erect such dangerous tools and warn you of them. The best way to do this is with the use of anti-virus software like Kaspersky or anti-malware software like Norton. These tools are consistently updated to spot and remove even the toughest of keyloggers from your device.
In Conclusion
To improve the security of your account and enhance the security of your personal information, the best thing you should do is use two-factor authentication on all of your social media apps. This is also crucial for employees working in high-security organizations who often make security mistakes leading to a leak of confidential data.
If you cannot use two-factor authentication when logging into your Facebook account, then you are advised to change the password to something complicated. This makes it harder for hackers to crack your password with a brute-force attack.
Staying safe on social media is important, and we hope this guide same you some easy-to-implement steps to do so. These can go a long way in ensuring your data and information are never compromised.