Although modern online games are similar to single-player games, they are radically different in terms of gameplay, which is focused on co-op.
Not everyone is comfortable playing in a team, but the most interesting thing in online games like Wow or Lineage 2 takes place precisely in group dungeons and sieges
Therefore, I have prepared a list of tips on how to quickly adapt to games designed for many players and playing in groups.
Steps
Speak
Start chatting with other players from the first minutes of the game.
Ask players for advice on a quest, or the best hunting area, or on the live chat forums.
Be friendly
Feel free to immediately add people who are pleasant to talk to as friends. So in the future, you will be able to go to raids together, participate in sieges and events, level up together and possibly help each other with equipment at all stages of the game.
Sometimes, looking at the world chat, you might think that the game is full of inadequate players, with whom you don't really want to not only go to the raid, but even just communicate.
But this impression is often deceptive—as in the life of adequate people and players more, they are just not as visible as the players who play the fool in the game.
Chat with good players, add friends, share supplies.
Earn currency alone or with friends. Gold can be earned by playing, or completed the quests, or buy gold for World of Warcraft
Invite Players
Participate in raids and go to dungeons with friends, acquaintances, or random players.
Of course, you should not do this if it is not profitable, and you lose income, but this way you not only get used to playing in a team, but also build relationships that will help in the later stages of the game and more difficult dungeons and raids.

Find a guild or clan
To try out all the features of the game, sooner or later you will have to join a clan or guild.
Here you can go two ways:
Create a clan or guild on your own—if you have enough ambition as a leader and the desire to create a really strong community with yourself at the head.
Join an already created guild or clan—in this case, you will relieve yourself of the responsibility of being directly responsible for people and will enjoy the game under someone's leadership. In the future, if you wish, you can grow to a higher position in the guild and become the deputy of the guild, why not. The player himself chooses what role he will take in the structure of the MMO world—this is the beauty of online games.
Determine the pace of your game
This refers to the time that you are willing to spend on the game. Set yourself tasks and select the environment and the guild for playing time.
It makes no sense to go to an active clan with online 2 hours a day—find the appropriate one. Or vice versa—play most of the day with people who come to play a couple of hours before going to bed, so you will not get the proper pleasure from playing in the guild.
It's the same with the environment—look for people who play the same amount of time a day as you do, and don't be afraid to turn down players who play at a different rhythm and time frame.
Players are completely different and select a class according to their interests and character. That's the beauty of MMO games.
By communicating with many people, you will always find those who will be useful to you.
Someone will help with pumping, someone will lend coins, someone is just nice to talk to. Of course, we do not call for mercantile relations—give the same benefit to other people as you get from them.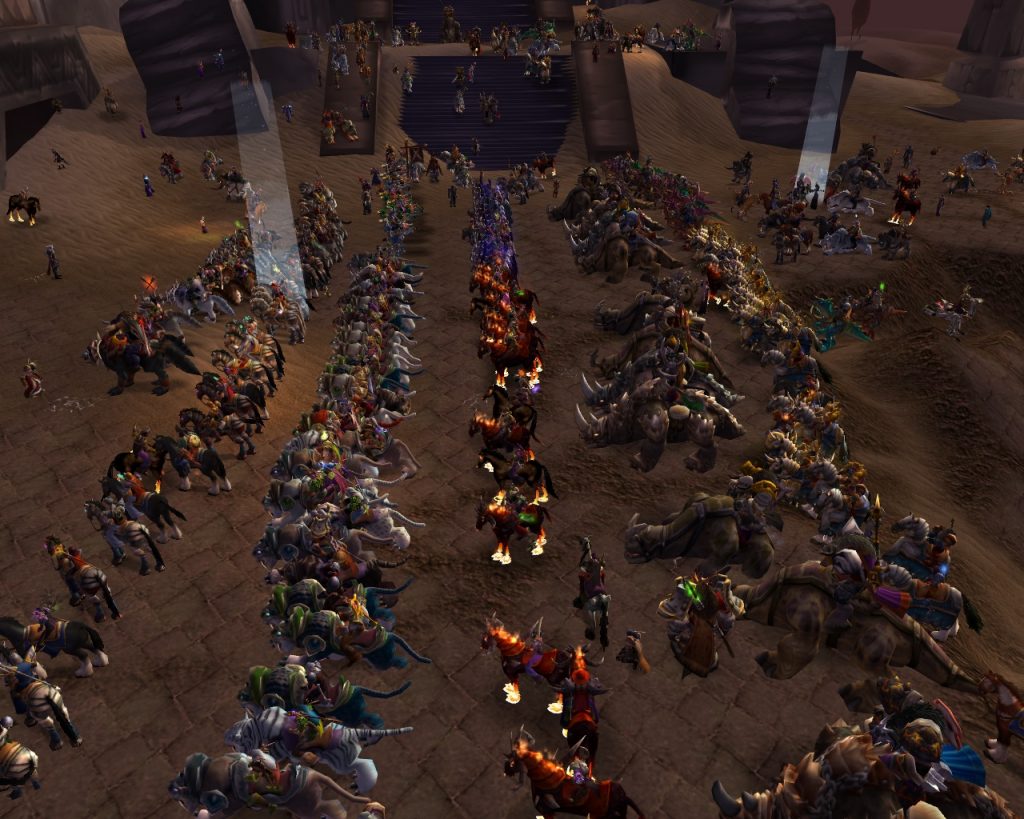 Completion
This was an example of the steps to make your online game experience really enjoyable and interesting. After all, MMO content is always designed for many people interacting with each other.
Be a good player and have fun!