When it comes to the Wild West, there's no shortage of topics. The era holds a special place in the US imagination despite the fact that it was short-lived. Lawless cowboys and desperados roamed the Southwest region between 1850 until the early 20th century—and even that's a long stretch of time compared to some historical documentation.
Still, that hasn't stopped pop culture from exploring the mythic epoch. Whether music, video games, or even fashion, the Wild West has left a clear mark on global culture—even those that had nothing to do with the frontier era.
Spain, for example, has its own 'Mini Hollywood', a Wild West-themed town in its southern region, while England has its own 'American Adventure Theme Park' in Derbyshire. Even casino gaming, which spans the globe, has dived into the topic with great detail.
Wild West themes are one of the most popular types of adventure slots, which let players run with bandits and cowboys through the deserts and saloons of the Southwest. With the era's rich history of grizzled characters, natural splendor, and more than a few interesting traditions, a Wild West theme is incredibly layered, which makes it perfect for creative explorations of all stripes.
But few sectors provide the depth and originality in exploring the Wild West as video games. While films from True Grit to Cowboys vs. Aliens have successfully depicted the era, none have gone as far to narrate and flesh out a cowboy's life quite like PC and console titles. Let's take a closer look at five of the best games and series ever created.
Red Dead Series
First release: 2004
When it comes to Rockstar's Red Dead Redemption, it's not just a great Wild West game. It's an all-around powerhouse action-adventure series that started out with Red Harlow, a grizzled bounty hunter. The first installation, Red Dead Revolver, follows his quest for revenge, while the 2010 follow-up, Red Dead Redemption, follows cowboy John Marston as the Mexican Revolution unfolds.
Aside from a winning narrative and challenging gameplay features, the Red Dead series is known for its incredible action sequences, emphasis on technical skill, and sprawling open-world format. Did we mention there's actual three-stud poker in the series' virtual saloons?
Call of Juarez Series
First release: 2006
This Techland project went a bit under the radar when it was first r (possibly for coinciding with the hyper-successful Red Dead projects). However, Call of Juarez takes gamers through a similar open-world concept. Players will wander through Texas and Mexico to take vengeance, save loved ones, and navigate national and guerilla warfare common to the epoch.
This first-person shooter also includes interesting game modes that go the distance, from a 'concentration mode' that slows play to a duelling mode that replicates one of the Wild West's most ubiquitous topics: the quick-draw duel.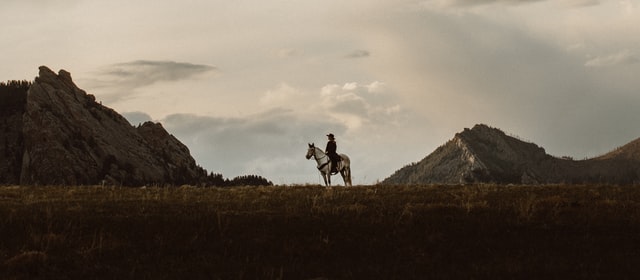 Hard West
First release: 2015
While not quite as technically difficult or expansive as the open-world games above, Hard West is an incredible title that explores the Old West from a more metaphysical perspective. While gamers will face standard trials like survival and the gold rush, they'll also be confronted with unique characters, which include Death and the Devil. Are you willing to trade tactical emphasis for unique innovation? CreativeForges' Hard West is for you.
Wild Guns
First release: 1994
This Natsume project was originally released on Nintendo and marks one of the first in-depth explorations of the Wild West for a gaming console. However, there are a few notable changes to Natsume's Wild West. First, there are steampunk monsters, as well as elements of sci-fi weaponry and space themes.
This project has since become a cult classic, which helped create the modern sci-fi-Western crossover as explored in films like Cowboys vs. Aliens. In 2018, Nintendo released a modern upgrade for the Nintendo Switch.
The Oregon Trail
First release: 1974
Even those with no interest in gaming have likely tried (and failed) to survive the Oregon Trail. The original game may have been designed by the Minnesota Education Computing Consortium to help teach about the frontier of the American West, but the game quickly took off for people of all levels of interest in history and gaming, who soon understood the anguish of losing a wheel while crossing a river, getting bitten by a snake, or dying of dysentery.